About Us
About Us

Leaderclips Bios
Contrary to popular opinion, we believe leadership is a team sport.
Sure it requires personal commitment, sacrifice and lots of practice. But it's more than that, it takes a team to unlock a person's true leadership impact.
Gone are the days when only MBA students got access to the world's premier leadership thinkers. It no longer takes a great job with awesome perks to receive targeted leadership development and training. No more trying to read the latest leadership book during the three minutes between the time you get in bed and zzzzzzz.
Leaderclips.com, is a better option. We're a pioneer in Open Leadership Education (Ole')
We're your team of dedicated leadership junkies who passionately believe the world needs better leaders and YOU are out there. Sure, you may be in a higher education classroom or already in the position of your dreams. More likely though, you are in a village in India or playing in a band in Jo'burg or working two jobs to make ends meet in your home town.
You get the point - the world's next Great Leaders are Real People, everywhere.
Our goal in life is to help real people identify and unleash leadership potential by bringing "leader building" resources to you online. We scour the internet, places like YouTube and Vimeo, to identify and classify the best leadership videos publicly available. Then we index them so you can search by topic, speaker or challenge. That's our secret sauce - the grunt work. We're all about finding and arranging video content in meaningful ways to help people become better leaders. We know video is the medium of choice and you don't have time to waste, so Leaderclips allows you to learn "your way":
Build video channels on over 70 leadership topics. View as time permits.

In 10 minutes or less, learn what premier thinkers have to say about many common leadership challenges.

At your convenience, dive deeper into areas of particular interest

Compare and contrast styles of great leaders from the silver screen

Learn from other leader's mistakes

Trade comments and share ideas with colleagues
BTW, we also try to keep it short and sweet. The average video is 3-5 minutes long. We know your time is precious.
You're Welcome!
Bill Hazelton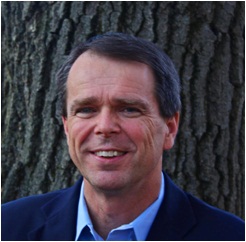 Everybody has unique potential to make a meaningful, enduring contribution. I help people discover and unleash their potential by becoming better leaders.
With a successful track record in business, I bring the practical wisdom of a journeyman leader and a deep abiding passion for helping others grow and thrive. I subscribe to the old fashioned notion that great leaders are real people who simply Dare to Lead - the right way.
Leadership is a critical link between human potential and real world impact. There are millions of people out there seeking to become authentic, high impact leaders without sacrificing their soul or donating life savings to costly higher education pursuits. We were thinking of YOU when we designed this new approach to Open Leadership Education (Ole') called Leaderclips.com. I hope you find it useful as you pursue to make the most out of your leadership potential.
Dare to become a Better Leader for a Better World.
Dan Hoover
As we all watch world events unfold it is difficult not to think "How will we ever address these problems?". I believe the answers begin with leadership. The choices we make and the actions we take make a difference. Personal, organizational, and situational leadership effectiveness help us cope and improve our effectiveness. And if done correctly, your leadership will improve the world for everyone in it.
For 30 years I have developed and led teams to achieve great results in the corporate, scholastic, and consulting environments. As an executive coach I help leaders improve their personal effectiveness and develop new leaders.
I have channeled my passion for leadership into this website with the hope that together we may grow our capabilities and take bolder action as leaders.
When away from Leaderclips I love to put my energy into family fun, snowboarding, fly fishing, and golf. I live near Boston in the rural New England town of Sherborn, MA.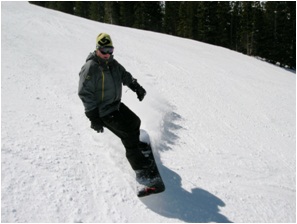 Harish Ramchandani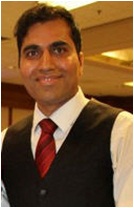 The impact of positive leadership became clear to me as I began to invest in my education. I studied people that take action to improve the lives of others and realized this is where I want to focus my time and energy. As a serial entrepreneur with a focus on technology and what it can do for people, I have worked to improve the lives of others. Leaderclips is a big step in my journey.
I have focused my skills and experiences with technical architectures to create a solid framework for the Leaderclips website, a place where everyone can learn to effectively lead from experts around the world.
As a recent grad from the Ross Business School at the University of Michigan, I have benefited from some of the best formal business education available. My work at Leaderclips creates a path for everyone to develop their leadership skills, no matter what their educational background.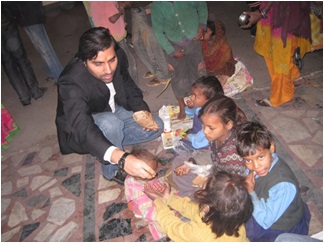 Ryan Doyle
Everyone, everywhere has a story to tell. I tell them in ways they could never imagine.
With an entrepreneurial background in non-profiteering, talent management and branding, I run a video production company called Video Vision 360. While we offer video, web development, social media and the works, our mission is always one in the same - deliver visual captivation.
This is what I was hired to bring to Leaderclips. Hopefully, you can agree: Mission Accomplished!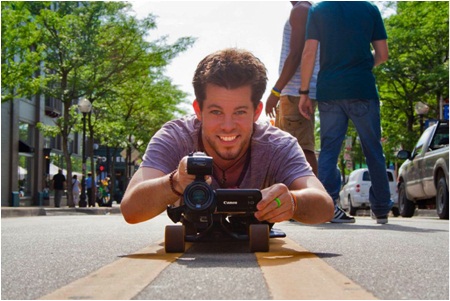 Andrew Post
It all started with a conversation with Bill at the end of my driveway. He explained this project called Leaderclips and asked if I was interested in helping out. After learning more, I decided to join the Leaderclips team. My first day of work brought about some concerns. Mainly, what do I, as a recent college graduate with a degree in Outdoor Recreation Leadership and Management, have in common with three experienced business leaders, like Bill, Dan and Harish?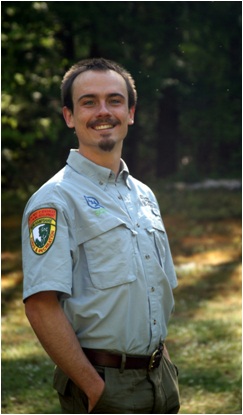 By helping create LeaderClips.com and watching thousands of videos in the process, I learned everyone has the ability to lead and make a difference. The key is to find that leader within and provide them with the opportunity to grow. Leaderclips is an easily accessible resource for those who are looking to develop their leader within.
Currently, I am leading and making a difference in New Hampshire with the Student Conservation Association. From my experience here, I am confident in saying Leaderclips is not just for the corporate office scene. The lessons can be applied far and wide throughout this grand adventure we call life.
Dana Sugar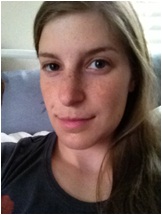 How does a pre-med student get involved with Leaderclips? Like most college students I needed the money, but what I got was much more. As a member of the team that reviewed and screened thousands of leadership videos, I received a leadership education along the way.
Soon I will be starting medical school at Wayne State in Michigan, but I negotiated a lifetime membership to Leaderclips. It's great to know I will always have this resource at my fingertips!
Before school starts I decided to do a few climbs in Utah with my friends and a solo trek across Europe for eight weeks. You see… I started with personal leadership.
I am proud of the work we have done here and I hope you enjoy Leaderclips.